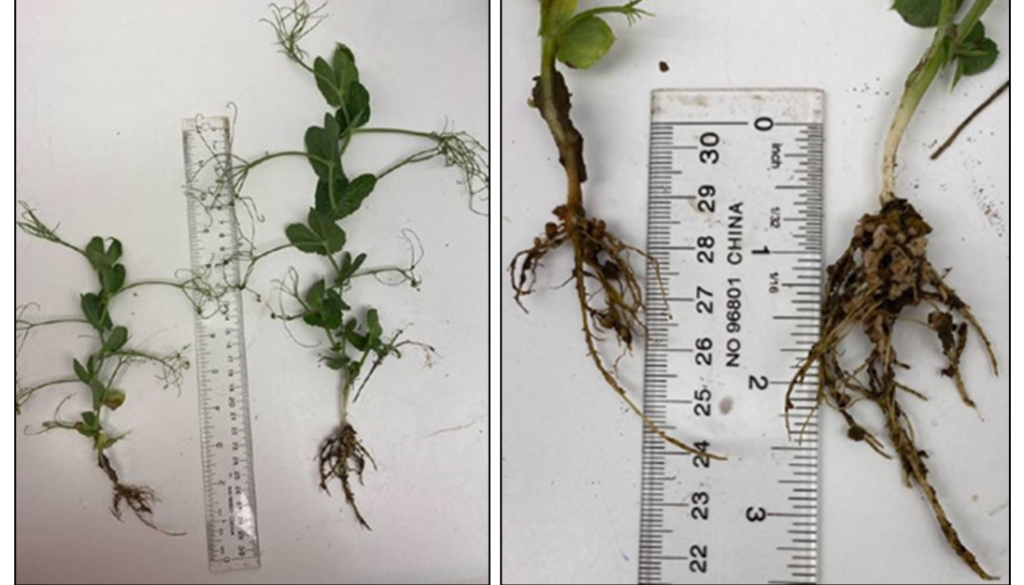 Fertilizer prices have recently gone through the roof. At the same time, many soils are suffering from a lack of nutrients and also a lack of beneficial organisms. It is little wonder that we often hear the expression "Regenerative Agriculture" as growers seek to improve their soil health and ultimately their crop yields. Fortunately, our Beauveria bassiana can reduce fertilizer costs.
But how can these goals be achieved? Well, many farmers use cover crops as part of a rotation system to try and improve their soil.
So, what can cover crops help with? Well, quite a lot actually, including nutrients, water, weeds, pests, diseases, and biodiversity. So, if we can improve the effects of cover crops, we are likely to see a large number of benefits, not just to the next crop but to successive crops as we improve the ecosystem that the crop plants are growing in.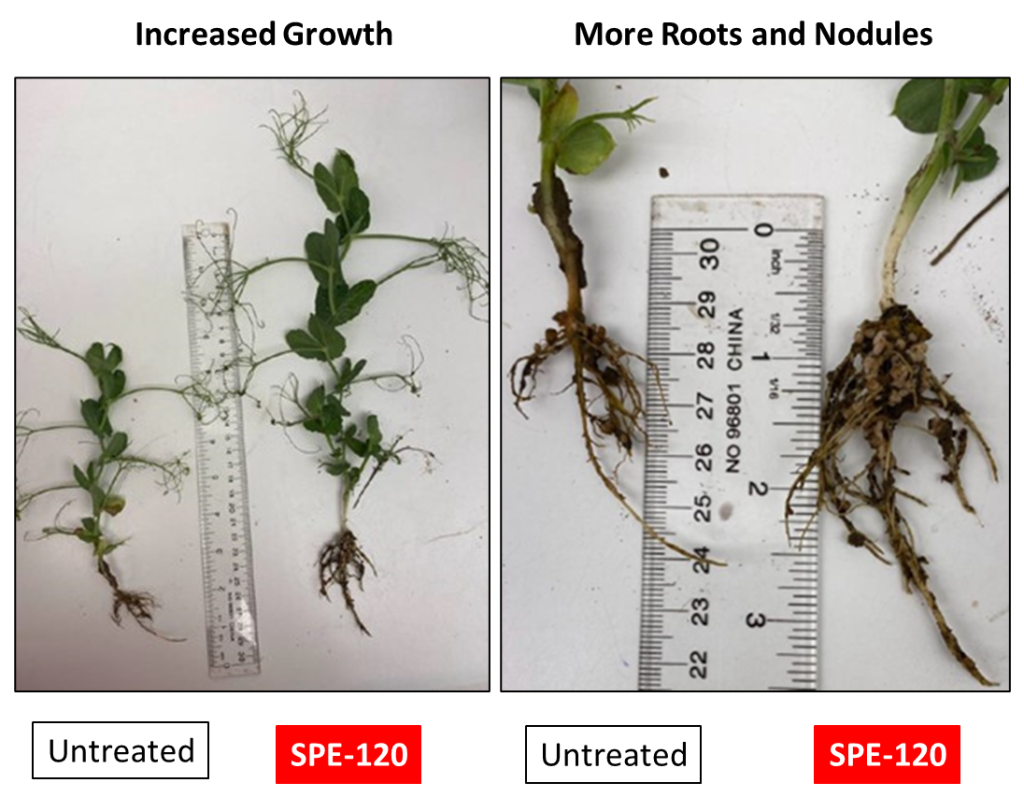 The Importance of Fixed Nitrogen
Now, I am extremely pleased to say that our SPE-120 and SBb2.5 products, that contain our proprietary strain of Beauveria bassiana Our Technology – LPC Naturals, can help cover crops and improve your soil in many different ways. In this blog post, I am going to deal with just one of these – Nitrogen.
Plants need ample supplies of both macro- and micro-nutrients to be able to grow and thrive. The three macronutrients are the ones that are required the most (as their name suggests) and they are normally referred to as N, P, and K – Nitrogen, Phosphorus, and Potassium. Large amounts of fixed Nitrogen are required by crop plants as part of a healthy soil.
Nitrogen gas makes up 78% of the Earth's atmosphere but considering it is so abundant, it is also odd that a lack of fixed nitrogen in the soil can be limiting to plant growth. These nitrogen compounds are essential to plant growth because fixed inorganic nitrogen compounds are required for the biosynthesis of compounds, such as amino acids and proteins, nucleoside triphosphates and nucleic acids. There are several ways in which nitrogen from the atmosphere is fixed. One major route is through nitrogen-fixing bacteria that have symbiotic relationships with plants, especially legumes. This typically occurs in root nodules in the legumes and explains why legumes are often chosen as cover crops. Put simply, the cover crop increases the levels of fixed nitrogen in the soil. This increase improves the yields from the soil and can also reduce the cost of nitrogen-containing fertilizers.
The Exciting Results
So, how do SPE-120 and SBb2.5 have major benefits on cover crops and therefore nitrogen levels in the soil? We can answer this by looking at the results from recent field trials carried out at PHS Radville in Saskatchewan, Canada in summer 2022 (Prairie Heritage Seeds Organics Inc. (phsorganics.com).
The agronomists at PHS grew peas either with or without the addition of SPE-120 with it's proprietary strain of the beneficial fungus Beauveria bassiana. The results were extremely impressive. As the first photo shows, there was a large increase in growth and biomass in the SPE120-treated plants compared to untreated plants.
This large increase in yields would be reason alone to use SPE-120 in any grow, but inspection of the roots showed something even more exciting. The roots of the treated pea plants were a lot bigger than untreated plants and more importantly, they had considerably more root nodules.
That means treated plants had a much higher potential to fix atmospheric nitrogen.
More of a major macronutrient. More fertilizer in the soil. Better soils. Potentially reduced nitrogen fertilizer costs. Bingo!
A Major Advance
This is huge. What it shows is that using SPE-120 with it's beneficial Beauveria bassiana can potentially imporve the nutrient levels in your soil and reduce your fertilizer costs.
So, this way of improving the levels of nitrogen fertilizer in your soils is a million miles away from pouring lots of liquid chemicals onto your soil. It is a clever and safe way of using beneficial organisms to help your plants grow well. It invests in your soil not just now but in the future.
So, by using SPE-120/SBb2.5 in conjunction with cover crops such as crimson clover, hairy vetch, field peas, subterranean clover, red clover, white clover and sweetclover you can improve the fertility of your soils and potentially reduce fertilizer costs.
Clever, effective, money-saving, and safe!