Yield Increase
Our products have produced stunning results in corn as a result of the beneficial symbiosis.
Corn planted in the Finger Lakes region of New York State in summer 2020 showed a large increase in yield as a result of the beneficial symbiosis, with much taller plants, thicker stems, and darker green leaves.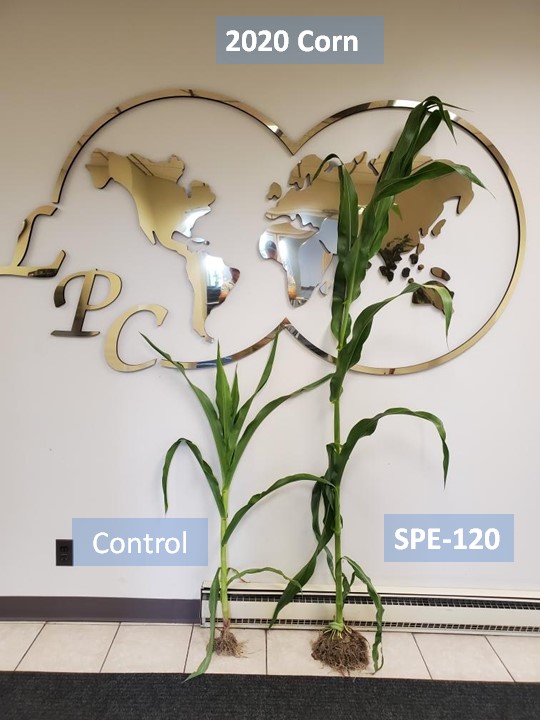 Similarly, earlier field trials also showed a striking increase in yields, even when planted a week later then the neighbors untreated field.
Growth Increase
Improved Disease Resistance and Reduction in Toxins
Field trials over several years and from over 20 farms showed a reduction in the toxin fumonisin of 77-99%. 
This drastic increase in quality is a result of a large reduction in Fusarium infection that causes the build up of the toxin.
Taken together, field trials over several years and in different locations show that our products can greatly increase corn yields and quality while also increasing resistance to diseases.
The increase in yields and quality will provide improved profits to growers.